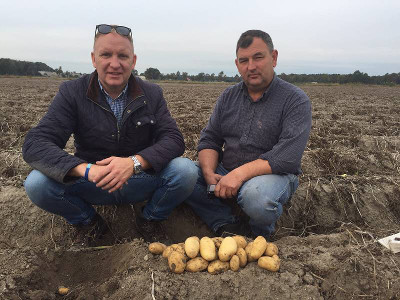 As part of our service we offer technical and agronomic support in order that our growers can maximise the yield potential and profitability from our varieties.
This includes the following areas
Field selection in order to match the correct variety to the soil.
Views and recommendations based on soil sample results.
The relationships between fertiliser applications and PH
Optimum seed rates and seed size in order to give the best results.
Recommendations regarding common scab management.
Fertiliser and spray recommendations in reference to our varieties.
Objectives and targets regarding water management.
reaching the quality and size of tubers for your market – to use what you produce
Dessication and best practice.
Harvesting and storage advice.
Local research and information
The agronomic model that we have produced over a number of years is designed in order to help growers in order to optimise quality and yield. This is based on best practice within many different regions within Poland and may vary according to soil type, rainfall and various other seasonal factors.