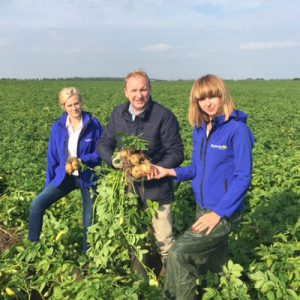 Agriana Sp. z o.o. is a specialist seed multiplication company.
At the same time is the only representative of the C. Meijer B.V.'s varieties.

As the company it was established in 2014 and is a joint partnership, combined with the Potato breeder from Holland C. Meijer B.V. and John Williams who is the President of the Board of Agriana and has a total of 28 years' experience within the Potato industry.
The seed potatoes are produced on professional farms located on north of Poland, in the most healthy regions.